Book reviews

Click on the book cover to see the reviews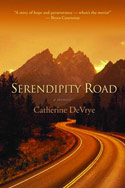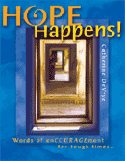 WHO SAYS I CAN'T?
- A Memoir published by RANDOM HOUSE in Australia and published by MCARTHUR in North America under the title SERENDIPITY ROAD.
Bryce Courtenay
'Story of hope and perseverance - when's the movie?'
Mark Victor Hansen-co-author of Chicken Soup for the Soul
Take your life from tragic to magic. Be inspired to rise higher.'
#1 non fiction book on Calgary Herald best seller list
#9 non fiction book on Toronto Globe & Mail best seller list
Nominated Australian National Biography prize
Sunday Telegraph Sydney & Sun Herald Melbourne
'It's onwards and upwards for the adopted Canadian born author who has positivity in spades.'

Australian Book Review
'More than an adoption story, Who Says I Can't is the story of a self made woman triumphing over adversity-a rollicking good natured yarn, full of achievement, tragedy travel, famous names and acclaim.'
Brisbane Sunday Mail
'Had audience spellbound with guests at Versace afloat on emotional eddies of admiration'
Bundaberg News Mail
'honest account detailing the adventures of a woman of real substance.'
Business Mum's Network
A mix of motivation and autobiography rolled into one, this book will inspire to you follow your own path for a satisfying life. Businesswomen everywhere could do no worse than use DeVrye as a role model and inspiration, starting with reading her memoir.
Canberra Times
'DeVrye's book deserves to be read-an extraordinary account of an extraordinary life'
Calgary Herald
An engaging memoir-it is in part a story about adoption but it is simply a great read about a fascinating life

Como Writer's Festival
'Thank you so much for your invaluable contribution in Writers at Como in conditions that can only be described as horrendous. The sessions were unfailingly stimulating and engaging, and the time and effort you put in is greatly appreciated.'

Diamond Valley Leader
'An eventful life story

Doubleday Book Club
The true story of an extraordinary woman's lifelong quest to find her place in the world
Dymocks Adelaide Best Sellers WE 27th Feb 05
If only all authors were as delightful as you
Da Vinci Code
Angels and Demons
French Don't Get Fat
The Corporation
Perricone Promise
Chainfire
Who Say's I Can't?
Gold Coast Bulletin
'Made us laugh and cry and proud to be women, author Catherine DeVrye holds the audience spellbound.'
Herald Sun
'in a word-inspirational'
Leading Edge Books
'A warm, inspiring & compelling memoir'

Manly Daily
'it is her relationship with her adoptive parents, their death within a year of each other when she was 21 and her subsequent search for and reunion with her biological parents which deliver the most poignant parts of the book.'
New Idea New Zealand
'…a book filled with personal journeys, successes, high and lows. With a style so effortless it's hard to put down, readers are bound to relate to passages…'
Noosa Weekender
'Not just a story about adopting a child but adopting a new place to live and adopting a positive attitude'
Norfolk Island Writer's Festival
'You are such an inspirational speaker, having heard you at the Writers & Readers festival on Norfolk Island. Just what we need to get us going in the New Year to be inspired to keep writing.'

Peninsula Living
'Northern Beaches Legend'
SKY News Jacinta Tynan News Presenter
I wanted to say thanks for doing the interview at Sky the other day and I'm sorry it had to be so brief. I really enjoyed meeting you - putting a face to the person's life I've just read about. Congratulations on the book. It's an extraordinary story.
Sunday Mail
'With an easy style and a nice turn of phrase, DeVrye will pull you along on her inspirational quest.'
Sunday Telegraph
'she will pull you along on her heart wrenching, inspirational quest and lead you to ponder the nature of family and the rewards of aiming high in life'
Sunshine Coast News
'A searingly honest account of the adventures of a woman of substance….searingly honest and often humorous self deprecatory autobiography, she draws heavily on the diary she has kept since childhood, thus giving he full recall of a remarkable and adventurous life. Inspirational
The Chronicle
In this searingly honest but often humourously self-deprecatory autobiography, DeVrye draws heavily on the diary she has kept since childhood, thus giving her full recall of a remarkable and adventurous life. Inspirational for the aspirational
The Program-initiative of Australia Council
I'm not a huge fan of memoirs. However, Catherine DeVrye's Who Says I Can't? is definitely a refreshing exception- a damn good read. DeVrye's writing is powerful and emotive - I admit to nearly shedding tears a few times, and I like to think of myself as being fairly tough! The inclusion of her diary excerpts only serves to strengthen her prose and ultimately gives us a better insight to her than her autobiography alone could.
The Program Reviews Jaclyn Fitzgerald
DeVrye, a native Canadian who emigrated to Australia, writes in a style that is evocative, powerful and interesting. Self-indulgence, thankfully, is not on the agenda. DeVrye just wants to share her life and provide hope for others at the same time. I don't want to give the whole story away as it's a damn good read…DeVrye's writing is powerful and emotive.
Who Say's I can't? is a story of overriding determination, hope, courage and above all else perseverance. The one thing DeVrye never did was give up.
The Sunday Mail, Gold Coast
It was one of those magic breakfasts: inspiring, touching and deeply relevant. Lady of the morning, effervescent Catherine DeVrye….entertained the audience with her amazing outlook on life.'
The Weekender, Sydney
'It's onwards and upwards for the adopted Canadian-born author who has positivity in spades. And she's not wasting her energy on past pitfalls, that's for sure.'
Toowoomba Chronicle
A life stranger than fiction……'Inspirational for the aspirational'
Valley Weekly
Top business woman Catherine DeVrye captured an audience's attention at Eltham Bookshop with her story of tragedy, triumph and coincidence.'
Winnipeg Free Press
provides readers with an autobiography, a road trip full of Forrest Gump-like adventures, and a chick flick of female self-discovery.
Calgary Public Library
This was our most successful author program at this branch in years….fabulous! It was a huge success, everyone is talking about it! We had many comments from customers about how much they enjoyed it and wished they could have talked to you longer. Many customers have commented that they would like enough copies for their book clubs. We have thirteen copies, they are all signed out and we have over 50 customers on the wait list for it.
Adoptive Parents Association of NSW
Thank you for your book which I, as the President of the Adoptive Parents Association of NSW, recommended we include in our library. Your frankness and openness about all aspects of your life were uplifting. I know that you have a gift and are sharing it.'

Book Shop Owner
I have read your book and have found it an absolutely amazing life- sad, exciting and very inspiring
READER COMMENTS (original documentation available)
what a wonderful book-truly inspirational. My wife bought for her book club and I couldn't put it down
Allow me to say how much I enjoyed your compelling memoir. Your really did do a great job of getting it down to the essential story and it was a page turner for me. Congratulations again and again
...... .....I am reading about your melanoma scare in the late 90s. You have a very good sense of humour that is enjoyable to read (I read on the bus and have to bite my lip so I don't burst into laughter in the crowd)
Just wanted to tell you how much I enjoyed your book - found it very moving! Gave several copies to various friends , including my sisters, and they all found it riveting.
'It felt as though she was in side my head - the feelings that I have about my life's journey
I loved the book and read it fairly quickly and I enjoyed all of it. Congratulations on a good read which reflects a very interesting life.
'loved your courage, your energy, your positive philosophy, your warmth and humour – you are an outstanding person.'
Saw your book at our local bookshop (signed by the author!). Enriched the Salvation Army by a small amount, and myself a whole lot more.
I was truly AWED by your book, at its depth and sincerity, and again AWED at the life you have lived. I think your message to me is that we all need to be the best we can be, and truly learn by our mistakes. Your journal entries are amazing.
I've torn myself away just as you've found your birth father, because I must get some work done, but I have to tell you - your autobio is wonderful. You've done a stunning job of cutting to the chase and giving us the essence of your story. It's very gripping.
I just wanted to write and tell you how much I am enjoying your book! I am only on page 154 and am so wrapped up in it I almost miss my train stop to and from work ! I also have needed to do lots of deep breathing for fear that my eyes are going to burst with tears in front of everyone on the train !! (I must try reading more at home !!!)
Just wanted to convey to you how much I enjoyed your book "Who Says I Can't". Thoroughly enjoyed the content but moreso your frankness about everyday experiences. Admiration goes out to you, not only because of your achievements (so many) but because you sound like a really honest, hardworking, giving and dedicated person to all around you. The world is a better place with you in it, and we are lucky for your contributions here in our wonderful country. I wish you well for your next 50 years.
a much better book about parenting than the books my daughter has been reading. I hope you have been having great successes with your book. To me, the main message is: We are in control of who we become and by staying positive no matter what, we do impact our destiny positively
a beautiful and candid insight into the first part of an insatiably inquisitive and exploratory girl's life. You have finely carved the written form of your journey from '51 to 2000. My guess is that there is more to be told by the woman between these lines and now much more to be lived.
No one would dare say you can't. A sensational story...
…allowed me to share the incredible undulation of emotions as you experienced them. The eerie series of coincidence that guided you along your path of fate raised the hair on the back of my neck. Overcoming your difficult start in life and dealing with a long period of setbacks and challenges has demonstrated your courage and commitment to succeed.
Congratulations on producing an exceptional book, I look forward to news of your next book.
It has been to North Stradbroke Island with me for a great holiday and I am almost half way through. It's amazing! You are such an excellent writer and have done soooo much in your short lifetime!
I was particularly impressed by all your journal entries. Your literary talent shone even all those years ago! Your writing style is so descriptive and entertaining. I am going to encourage my daughter to start a journal now.
My wife read your book cover to cover shortly after the launch, and loved it (I am a little slower off the mark with reading books).
Now let me tell you that reading your book happens to be a personal best for me (3 days) & that is a record . Just ask any of our friends. They are absolutely amazed with me as I've been known to take up to two years to read a book!!! So I'm a great endorsement . Who says I can't read a book fast?
Your book will be an inspiration to many - God bless.
I just finished reading - I've taken every moment I could squeeze out to keep going. Work has been all consuming. So I wanted to say straight away, what a fantastic achievement. What a journey - what a beginning. So many mountains to be climbed, still…if you want to. If I could make dreams come true I'd grant you the film.
Thoroughly enjoyed your book and I have now passed it on to numerous friends to read because I know they will enjoy it as much as my husband and I did.
Hope the book is going well, it did make me cry, and it inspired me as well.
My 18 year old daughter is now reading it and really enjoying it, which is great.
Have just finished reading your book - Bravo!!!! It was a great read into your life and thoughts and fears and hopes and your blessings in life....
I am in the midst of your book as we speak - thank you for sharing some pretty hard moments in life with us all.
As the reader, I feel so much love and admiration for your Grandfather and wishing I was blessed to have met him. The third part of my brain feels as if,... us, the audience, are filling his memory/entity with love through your writing. Now we will all remember and cherish him too.
As soon as I saw the picture on the cover I had this feeling of wanting to hug this precious little girl with her hoop - the long, skinny legs and arms so full of energy and restlessness. You were obviously very much loved for there you are in your pinafore dress with your Mom trying her best to keep you from being the tom-boy you wanted to be.
I think we should all let Oprah know about it, which is what I plan to do once I sign off.
I wish you the best your heart desires, and that you are now at peace inside, because your peace, will also be the example others will experience once they have taken the journey.
Reading your book on the plane to Canada to see my mother was an emotional experience for many reasons - all those long forgotten memories of growing up came flooding back, concern for my ill mother, comparisons of my arrival and settling in to my new country Australia.
Congratulations on a good read which reflects a very interesting life.
Good stuff, You must feel a load off your chest now, storing up all those memories and adventures and putting them to paper there's now more clear storage in the memory cells.
You can now go and have more adventures so you can write another book.
I wept and was touched about your personal upbringing, interested in your experiences with people who are still friends of mine and laughed with amusement about your love life.
This email is for Catherine DeVrye, who I am sure is too busy to read emails from strangers...however on the off chance she gets time I wanted to say a few words...
I recently purchased your book "Who Says I Can't" at Sydney airport at the start of a trip to Italy for work followed by the UK to visit my family, ending with New York as a new experience to absorb...before finally returning to my adopted city of Sydney. From the first page to the very end of your book I came across what felt like incredible coincidences between our experiences and amazing empathy with some of the emotions and feelings you describe as if I had taken extracts from my own diary.
I have tried to describe the goose bump moments to other people when reading parts of your book and associating them with moments in my life, but relaying the feelings out loud sounded a bit insane ...Anyway I won't ramble on...except to say I read your book at a time I am feeling a great need of guidance / a new direction or something positive in my life....and something connected to me which I would like to thank you for. There were probably equally as many non coincidental moments too......but I have never read a book and felt compelled to contact the author before.
I am reading it and really enjoying it - up to p.144. I don't think its just because I know you but rather its very brave of you to be so honest, leaving you vulnerable, and at the same time reassuring to many who've travelled the same road.
Finding the book very refreshing-there are so many things in the book that makes me reflect back on my own life,-so many things I can relate to in your book.
I hope you are starting on your next book now. As I am not a keen book reader, this book has changed my mind.
This is the first time for many many years that I have read a book from cover to cover. I finished reading last night. I feel so humble in reading your experiences and in many cases bringing back memories of my younger days behind every thing we do and one day will lead to a master plan.
Last night I finished reading Who Say's I Can't? To your book thank you. I found the book so full of love, respect, value for life and its journey: appreciation for what has been; is and will be: gratitude and much, much more. Many were the times as I read, that I laughed. Also much of the time there was a tear in my eye. Above all there was a great feeling of respect. Respect for you but also respect for so many people that your rich tapestry, people who have influenced you and them.'
Your book has given us a fascinating insight into your remarkable life to date. It is such an unimaginable saga it is difficult to put our feelings into words. It began as a compelling read and became an even more compelling read as the drama unfolded.
My wife could not put the book down - adding considerably to my domestic duties at the time.
Your story has affected us profoundly with your humour and tears, your highs and lows and your courage.
You have certainly laid your heart on the line.
Reading your book last night, I couldn't help but conclude that we are two souls that have lived parallel lives; only we have done so 25 years apart. Your story has inspired me Catherine. I would love to meet you one day.
I have been reflecting how brave you are to tell your story – it really is a very invasive & personal thing to do…'
'Last Thursday I came to the library to hear you with some hope in my heart – you gave back to me hope and understanding. You are for me a good writer. I like your book, I like it a lot.'
The guests were raving about your wonderful speech and as you know, forming an impressive line for your books.'
'It was a 'beaut' read as I commend you on your honesty. I was particularly interested in your relationship with your biological mother, Trudy. Thanks for not 'sugar coating' your reunion with your lost family. This made all the difference to me.'
JOAN BEDAL
'An Inspirational read for any age. Ms. DeVrye's memoir should be required reading for everyone as it is a guide to what one can accomplish if one has the will to try.'
Ron PATERSON
'I well remember our 'on air' chat. I did a couple of hundred such chats over a period of time, with some remaining in my memory as being 'pretty special'. That's how I read you, just like your book "Who says I can't ?"
KRISTYNE
'Thank you as Who Says I Can't got me through my darkest day & loss of my husband…and helped me realise every obstacle is an opportunity' and over a year later I think of your messages around customer service & appreciation-and thank you for your ongoing wisdom & inspiration'
LAURINE
'I enjoyed Who Says I Can't so very much-the coincidences were amazing I feel privileged to have obtained an autographed copy of your book from Written Dimension Bookshop in Noosa. Thank you for telling your story.' Over a year later I think of your messages around customer service & appreciation-and thank you for your ongoing wisdom & inspiration'

ALLEN MORLEY-EX STEEL INSTITUTE
'Your example of your life story inspired others'
ALAN LINDSAY
'After reading your book, it over took Lance Armstrong's in my favourites list'
PAM
'Congratulations on a wonderful book, Who Says I Can't. It is certainly the best of its kind I have read dealing with a very delicate situation, Ever since adopting our own daughters there is so much in your story that I relate to.'

MARION
'Thanks you for sharing your life story. How curious that it is the only the second one I've read-the other being Mother Teresa's You story reinforced to me that when I make myself feel vulnerable and share what is real I realise my own strength & it helps others to become real You shared at an intimate level-not like some others high & mighty) which gave me greater connection and motivation to move forward.

SU ANNE
'It is very special & you have shown me that we should be celebrating every day'
JOYCE
'Just finished reading Serendipity Road, and enjoyed it very much. By now you may have found out who Charles B Hill was, but just in case, I can tell you. Charlie Hill was a social worker for the province of Alberta. He would have done the home study for your folks, and approved them for your adoption. I am a (retired) social worker, and used to work with a man who knew Charlie, and spoke of working with him in the early days. I think they were called inspectors in those days.'
ANNA
My name is Anna Swanson and I am writing to you from New York City. I just recently returned here after a four-month trip to Australia. While there, my good friend Simone gave me your book "Who Says I Can't?"; she had gotten it off her mother's bookshelf. Although I'm not usually one to read memoirs, I devoured your book in two days. In short - it was inspiring. At length, your message was exactly what I needed to hear at the right time. I've spent the last few months reconsidering my goals in life and digging for courage to make changes. Reading your book, I was inspired by the way you have taken any and every opportunity that has come your way. What is more, you never allowed fear or doubt to keep you from trying (and succeeding at) something new. After reading your book, I finally felt motivated to make the changes I want, and I also realized that sometimes the courage to do so joins you along the way, so it's okay to get started even with some unease.
So I wanted to thank you, and let you know that I have started doing what I have long wanted to do: write. I have started a blog, and I hope you don't mind, but I posted a simple quote from your book (a quote which meant so much to me). I gave you due credit and also put a link to your site. I would love nothing more than for someone else to stumble across your message and feel the same way.
Thank you for your time, and I hope you continued success with your work...it's important!
ADELINE
''I just wanted to drop you a line to let you know how much I enjoyed "SERENDIPITY ROAD". I too have climbed many mountains and crossed many bridges in my life but not ones like you have. I made a 'Bucket's List' of thing I'd like to do in the future '
KATE
I am not sure why it took me so long to read such beautifully written memoir. I was handed Serendipity Road in 2007, from a pen pal who worked for an editor in Toronto. I felt so connected to your energy and your ability to pass on positive, and powerful advice.
At one point in my life I read 3 of Simone De Beauvoir's memoirs. Her endless adventures, her firsthand experience with war, her ability to search for meaning and answers; and a love saga with a man who was somewhat of a life partner, captivated my spirit. Just as your life experiences have. Your story has given me so much to ponder; it truly gave me insight into my own journey!
HOPE HAPPENS!
Everest Press (Australia) , Simon & Schuster (International)
ALAN JONES 2GB
'DeVrye has now put pen to paper to produce a book with a difference. This is a lovely, lovely book called Hope Happens. It is beautiful and does add hope. Wonderful stuff Hope Happens.'

AUSTRALIA BOOKSELLER & PUBLISHER
'Catherine DeVrye is another author who has taken on the task of publishing her own works. After six books with major publishing houses, such as Prentice Hall, HarperCollins and Allen & Unwin, she sold some bank shares to finance Hope Happens! (Everest Press). ' I knew it was a gamble but I never go to the races, casinos or even buy lottery tickets so I thought why not back myself?' she says. Profit is not the only motive: DeVrye will share her proceeds with the Cancer Council.'
AUSTRALIAN GIFTGUIDE
'Brought together a collection of inspiring quotes and proverbs within a handy pocket-sized "pick-me-up" book.'
BERT NEWTON GOOD MORNING AUSTRALIA
They say good things come in small packages and so true with Hope Happens!…an emotion filled book with great advice, great sayings and great prose-a guide to life itself
CANBERRA TIMES
'DeVrye's new book Hope Happens! addresses the human recharging issue. The pocket-sized volume contains motivational quotes from a wide range of sources, from Charles Dickens to Aldous Huxley to DeVrye's dad and DeVrye herself.'
ELLA JAMES 2UE
..wanted to tell you how touched I was, particularly by your intro. Powerful and humble without self deprecation. Honest and full of integrity, I can see the words reaching every reader in a totally different way. I also love the notion of the bookmark. I have put mine in my favourite for today "it's ok to be down in the dumps, just don't stay there too long"'

GOOD READING MAGAZINE
'They say 'Good things come in small packages'. So it is with this pocket-sized book of motivational quotes that bring words of encouragement for tough times. Some of the quotes are familiar, others quite new, but all have their own positive little message.
Catherine DeVrye in her introduction says she wrote this book for 'the everyday person with everyday problems'. That's probably you and me. Actually I found her introduction as inspiring as her quotes and I expect that's because she has overcome such a lot of adversity in her own life. Not all the quotes will be for you personally but this one's for me: 'Be realistic. Plan for a miracle.'This is a book to buy for your own pocket or for pocket of someone you love.'
INSIGHTS
'I have to admit to a certain suspicion of cute little books. You know the midget-sized ones you see lined up near the registers of bookshops, with appealing titles and inspirational front covers. The formula is catchy quotes, sometimes in a "thought for a day" mode, designed to provide the reader with a small, feel-good package. They're often pretty, rarely memorable. So it was with some trepidation that I approached the 12 x 13 cm Hope Happens, by Catherine DeVrye. In it, I found more depth than in most books of this genre. She has done more than assemble the usual range of inspiring quotes from famous people (though you will find these here). She quotes ones from other people, the famous and the lesser known (my personal favourite is from Frank Jenson: " Every day above the ground is a good one") So if you want a small, attractive, inspirational book with a bit more depth than many of those on the shelves, this may appeal to you.'
MACPHERSON PRINTING
'From time to time we all get the opportunity to work with a project that takes on a special meaning.'
MACK CAMPBELL'S BOOKSTORE
Here is this week's Top Ten book choice according to Mack Campbell's Bookstore.
1. Hope Happens, Catherine DeVrye $14.95
2. Rabbit Proof Fence, Doris Pilkington $18.95
MX MAGAZINE
Pocket size pick me up designed to offer Hope to people facing tough times. There are moments when we could all use a healthy dose of hope. Each page contains an inspirational quote or poem transposed over an exquisite photograph
NORTHERN BEACHES WEEKENDER
'And it appears the best-selling author and sought-after international speaker has done it again with the release of her latest book Hope Happens! The title alone of her new book is testimony to Catherine's never ending search for the brighter side of life despite rough beginnings. Catherine is not naïve enough to believe two lines in a book will change anyone's life but does believe particular sayings have pick-me-up power for some people.
There are also words of wisdom from the 'unknown' and some special thoughts from Catherine that she wrote while searching for a piece of hope.'
SHE SAID WEBSITE
'Best-selling author Catherine DeVrye has created a special book of pocket wisdom to help brighten your darkest day. Hope Happens! is the perfect tonic for those coping with loss – be it loss of a loved one, the end of a relationship, financial loss or simply losing your way in life. Hope Happens! Embraces the idea of learning from the past, looking towards the future, but most importantly living for today…wonderfully warm book and just in time for Mother's Day too''
THE AUSTRALIAN
'So passionate is DeVrye about positive thinking that she has written a book on the subject called Hope Happens! A percentage of which goes to the Cancer Council. However DeVrye admits "false hope" can be extremely dangerous. But even if it doesn't cure, and I would never want to use the word cure, hope can certainly make your life more bearable when you're going through a tough time," she says.'
THE QUEANBEYAN
'Hope Happens! Is an amazing pocket-sized book by Catherine DeVrye which offers words of encouragement for tough times. It contains her favourite quotes about overcoming adversity and having helped her continue her journey in times of deep despair, it can help you.'
WEEKLY BOOK NEWSLETTER
'Hope Happens!…Words of Encouragement for Tough Times is a beautifully presented 120-page pocket-sized gift book, the size of a CD. It contains pithy well-known quotes by household names such as Nelson Mandela and Eleanor Roosevelt, as well as some original quotes by bestselling author Catherine DeVrye. Hope Happens! is unique in that each quote is transposed on a high-quality one-toned photograph-taken by the author on every continent-symbolic of the universal human spirit.'
MICHAEL BLOOMBERG- Mayor New York City
'I was honoured to receive a copy of your book, Hope Happens!. On behalf of the people of New York, I thank you for your compassion and concern. The outpouring of support we have received from around the world has been a tremendous source of comfort for us all.
Many thanks again for your kindness and best wishes.'
READERS
It's a great looking book and it has a nice feel to it. I have had a quick go through and am keeping it on my bedside table. I suspect that I will be dipping in for inspiration in the next few months.
My 12 year old daughter, Helen, really likes the book and we have had a number of serious conversations about it during our bedtime chats. She knows it well and has all her favorite sayings picked out. .'
'…that little book certainly has been wonderful and inspirational both to us and our daughter. It is used daily in their rehab therapy sessions
'I heard Alan Jones on Radio 2GB read out a letter from Pauline Hanson in which she quoted something from your book Hope Happens re: its your attitude to events in life that makes the difference, not the event itself.'
Earlier this year I underwent a double lung transplant and while I was at home on oxygen waiting for my transplant "call" I was given your book "Hope Happens-words of encouragement for tough times". I could relate to several quotes within that book and they helped keep me positive in a very difficult time.
EXCELLENT work! Am much impressed with this one, and especially the photography. Was wondering who did all that great work until I read the cover insert!
'I love your book. I read it with a lump in my throat and with misty eyes. It is FABULOUS.!!!'
'Hi, Just read your book "Hope Happens". It was excellent. Any other books etc available??'
' love the photos and the quotes - especially your personal ones and your Mum and Dad.'
-very revealing and offered a great perspective on change and life. '
I've bought it into the office today to share with the staff. It's wonderful, congratulations.'
I was at a low point in my life due to the threat to our business assets and thus future. The little book Hope Happens was also given to all our staff to help keep their spirits up - it was a life saver. We are now out of the woods and I would love to catch up with you - if you are ever in Adelaide –
'I read your book last night. It was fantastic! I was a bit down in the dumps and a little angry after having had my wallet stolen from my desk yesterday. Reading your book reminded me that despite the short term inconvenience it really isn't a big deal.
There are so many of this type of book (in many different formats) but yours seem different. Is it because I know you, or are you getting similar comments from others? Either way it and Hot Lemon and Honey are amongst the best books I've read. Congratulations.'
Just a note to let you know that the books you signed as gifts for my clients were very well received.
I liked the photographs. Dare I say even more unisex Not too many flowers!. Read it through early this morning and it felt good.'
It, I feel, with be the real treasure amongst the gold of your personal library, that is, the books you have written. '
You are the most cooperative author I've ever been in touch with. This article does say something good about this book, and I hope it will generate some interesting sales.'
I'd like you to autograph one which I will keep for myself, but the others I would like to just have on hand to give to friends in "time of need" . I just gave my copy to our daughter, who is struggling at the moment, she found it very helpful to have as a reference and I suppose the knowledge, that her dad and I care enough to give it to her.
The book it a great small gift for friends "in need".'
It's a great book, easy to read and totally enjoyable, so congratulations and I wish you great success with it.
'If you are available to sign this fabulous book, could you dedicate to our friend. She desperately needs a boost! I really do appreciate your kindness in dedicating this book. To-day is the 1st anniversary of her father's suicide and your book will really help.'
I have it on my desk and every now and then I look at another quote. yes -I have shown it to others as well.
photos are amazing and content is great and the size is perfect - well done and congratulations once again.
This excellent little book is a great tool in so many ways. Your members can use it to inspire themselves, their participants and it is also a neat give away for trainers to use as prizes or to tie in with their themes for training. Suitable for both sexes and the photos are stunning. I would encourage you to carry this product in your range and also to promote it to your members as an Australian Author producing world class product.'
The quotes in your book are inspirational (please don't cringe when you read that) - but it was your Introduction that resonated with me.
My co-worker, for whom I bought the book, read it Monday night and LOVED IT! Said she now has some quotes she can use in all those blank greeting cards she loves to buy!'
that little book certainly has been wonderful and inspirational both to us and my daughter. It is used daily in their therapy sessions. and inspirations from your book has helped with the recovery period.
'I originally sent out a copy to each of our Operational Managers to see if they thought the book would be of use in their centres. I have forwarded below some of their comments:
"I thought it was great and really enjoyed reading it. It came to me at the time of a bereavement and found it was comforting and supportive. I found several little quotes that I particularly responded to on a personal level."
"I and a couple of staff have reviewed this book and believe it is a great motivational tool and one that would be excellent to have as a resource within our centres. It is simple to read and I'm sure would provide a source of inspiration to both our staff and clients."
"Devotional and motivational books of this size are always good to have in the office. They can provide inspiration and staff use them for devotions." '
'I gave a copy of Hope Happens to someone I know and he has taken various of the quotes and written them down on pieces of paper which he keeps in various places. When he's in a bad place personally, he uses them to motivate himself. He has gone through a very tough time having been retrenched in middle age and not really knowing how to handle it and then having a very hard road to where he is now. You really make a difference in people's lives - how good that must be.'
just wanted to let you know that I've given six away and I have three more to give away. I just love it. Here are reactions from two longtime friends:
X- whose mom died in Oct. "I love the book. I've always liked things like that, but haven't taken time to read any lately.
X- 82 years old "I've always collected quotes but to have them on a "page of art" makes the image/idea linger in my mind."
My teenage daughter was on the computer sharing Hope Happens with her friends via Instant Messaging and they wanted Hope for themselves!
Children are often a good judge of works...and Liz and her friends LOVED your Hope Happens!...as much as she loves all the Chicken Soup books.'
'Your book was very easy to read-just as promised. And as it should have been, given the subject. I found it helpful, but not judgmental. Although, I must say I recognized myself in too many chapters! So, my best wake-up call was what would I do if I only had 60 minutes to live?
SALLY
You do not know me, but I know of some of your work, it has helped me in so many ways that you could never ever imagine, I was truly blessed when I found this lil book in a drug store that was going out of business, it was the only book left and it was only .99 cents and I was homeless at the time so the price was right, I read a page everyday, I got it way back in 2004, I still read it to this day, and share it with all of my friends, the book of Hope happens! is the best I even Quoted some of the pages to a CPS worker when they were trying to take my kids away because we were homeless and I fought the CPS and won, I still have my kids and it's all because of the book it made me a stronger person and I would like to thank GOD and YOU"
PAT BARRATT
'With the help of your inspirational words in Hope Happens, my resolve is to have the courage to look forward to the future' Over a year later I think of your messages around customer service & appreciation-and thank you for your ongoing wisdom & inspiration'
LIZZI
'Hope Happens is a lively inspirational book which I will treasure. I was touched to read the words you wrote on the inside cover since they came from the pen of such a wonderful & remarkable woman' Over a year later I think of your messages around customer service & appreciation-and thank you for your ongoing wisdom & inspiration'
SUE
'My 17 year old son died in a car accident on the 28th of December 2009. My father has been worried about how i would cope being so far away from family and he must have known where to look because your books have enabled me to face my grief. From page 114 of 'Hope Happens' i have just been able to cry. I have to do this alone though because nobody seems to understand that at the moment i cant accept what has happened. I intend to read the other book 'Who says i can't?' tonight.
KAREN
'I showed your book "Hope Happens" to a friend on Saturday night who is struggling with a marriage breakup, custody dispute etc. and I think she found great comfort in some of its words. So I do count you as one of my blessings, so that through you I can help her.
MARY JO
'Thanks for Hope Happens, I have actually purchased and given then to other cancer patients. Your friendship has made a huge difference in my life.'
PAPERCLIPS DON'T GROW ON TREES
HON. MIKE BAIRD-NSW TREASURER
'Congratulations on a wonderful book. I have read "paperclips Don't Grow on Trees" with much interest and commend you on providing effective cost saving ideas for both large and small business.The book is easy to read, humorous and offers practical ways to add value to any business.'
PAUL KOENIG PARTNER European Australian Advisory Group-formerly PWC
'Paperclips' is a superb book everyone in management, whether in an SME or in the largest multinational corporation, must read. It reminds the reader of the very basics of business: only incur a cost if it adds value to your business. We all know what Catherine writes about – the trouble is it has slipped to the back of our mind and this book jolts it back to the front in a fun and entertaining series of stories and analogies. You should read this book a chapter a day to jog your memory every day. Your business survival depends on it! I loved this book .'
MONEY MAKERS SKY TV
Thanks for joining us as a guest on Money Makers. You did an excellent job explaining the value of customer service in these changing economic times. You certainly have a wealth of knowledge and I hope we have another opportunity to work together on the show so that we can share this with small business owners. I look forward to working with you again.
THE SEMINAR COMPANY-INDIA-PRAKASH IDNANI
"Paperclips Don't Grow on Trees"-The book is easy to read and certainly drives home the point.
GRAHAM STREET-NZ APPLIANCE ASSOCIATION
'I have really enjoyed Paper Clips. It is great, nice & short chapters, Every manager, supervisor, employee & self employed regardless what they do should read it. I am recommending it to everyone.'
RAMS
'I have spent a few minutes over the past couple of days flicking through ' Paperclips' and am reminded of your wisdom and good humour!'
MIKE LAZAROW
'I have scanned through Paperclips already and it is a great little read.'
STEPHEN MUDGE-CONSULTING GEOPHYSICIST
'Your concept of "adding cost" or "adding value" has certainly made me think, and I suddenly realised what some of my clients have been saying for a while that one of my standard reports I issue with processed data contains too much detail and is unnecessarily too long for them – they only what the answers, not the detail and explanation as to why the answer is the way it is. Now I see that I'm not adding value for them by providing too much detail. I'm now going to reduce it from 20 pages to about 5 pages. That will do them a favour in spending less time and mental effort trying to read and understand it all. I wasted about 30 days getting the long report just right – but failed to realise that in doing this I was actually not adding value, just increasing my cost and wasting my clients time trying to read it. So thanks for seeing the big picture and passing it on to us more highly focused boffins'
'HOT LEMON AND HONEY- REFLECTIONS FOR SUCCESS IN TIMES OF CHANGE'
Sir Edmund Hillary
'……this book can lead you on the road to success'
Jack Canfield, Co-author of The Chicken Soup for the Soul' series.
'I found this book full of inspiration, valuable insights and useful information – vitamins for my mind and soul. I believe everyone will benefit from a daily dose!'
The Bulletin
'refreshingly DeVrye has heard enough of the same over the top hype herself to tackle the issue in her book.

The National Business Review
'Catherine DeVrye, customer service motivational speaker and author, believes business success and fitness go hand in hand. Her latest book discusses these issues, blending business advice with motivation by example. The chunky paperback contains 52 chapters, each headed by a quote, providing a 10 minute quote for every week of the year in the form of bits of wisdom to motivate employers and employees.'
DUNEDIN CHRONICLE
'It is like the medicinal drink after which it is named and its adaptation for the business environment allows it to soothe the bust soul.'

Sunshine Coast-Sunday Life Review
'This is a very inviting book. 10/10!
Hot Lemon and Honey is a great book. It's designed as 52 quick chapters, each starting and ending with a quote or saying Catherine said she wrote the book in that manner so that people could absorb just one chapter, one concept every week. But most of the feedback she has received is that people read it cover to cover and then keep it at hand for 'instant motivational recharges' – like myself. Although the book was written with the employee and employer in mind, it is applicable to everyone. Inspirational.
The Sydney Morning Herald
'This slim volume, written by an Australian Executive Woman of the Year award winner, bills itself as "Reflections for success in times of change." Each of its 52 chapters (one for each week of the year) takes the form of thoughts spun from a single inspirational quote. Each chapter can be read in about 10 minutes, leaving a week for you to reflect on its contents. The examples ("an airline", "a grocery store") area bit light on specifics, and the style is a bit cloying, but the reflective approach is a pleasant change from the tonnes of "get-out-there-and-kill-'em" management books. Best consumed, like a box of chocolates, in small doses.'
The Sun Herald
'When Catherine DeVrye decided to write her latest book Hot Lemon and Honey she was aiming for the perfect combination of sound business advice and uplifting personal messages. Drawing on her years of experience as an international speaker and businesswoman, Catherine knows the key to tapping into an audience is to challenge, entertain and leave them with a good message. In Hot Lemon and Honey, she proves that a book can do the same job. I believe that everyone will benefit from a daily dose.
Hot Lemon and Honey is the perfect size to fit in a handbag or briefcase so it's perfect to read on the bus or in the loo.'
Gentlemen
'The best way to describe Catherine DeVrye's book, Hot Lemon and Honey: Reflections for Success in Times of Change, is in her own words: 'Like the common cold, there is yet no cure for the common ills of the workplace. My hope is that after digesting Hot Lemon and Honey you might feel a little better: that your place of work and inner self may seem somewhat more nurtured. I don't pretend to prescribe any miracle medication…just to scribe a few reflections which, with a sip of soothing wisdom, hopefully will help to clear your head of job-related congestion.'
In this book, DeVrye, a leading motivational speaker, shares her insights on how to make your personal and professional life more meaningful and effective. Using catchy, easy to remember quotes. DeVrye encourages you to revitalise your thinking and challenges one to look at things differently. She hopes that the readers will gain long-term benefits and motivation for themselves and their organisations.'
NSW Women Writers Group.
' that amongst the rather disturbing aspects of contemporary society and the rush to rationalise the corporate world, Catherine's books still remind us of some of the more traditional and positive societal attitudes, like commonsense, kindness and caring.
New South Wales Golf Club
'Your book and motivational notes will be of great inspiration to the girls, and we hope they can draw on such wonderful information to enjoy their golf and achieve all that they desire. The Committee would also like to take this opportunity to wish you great success with your book and the journey that will follow'
New Zealand National Business Review Reviewed by Linda Donald
'Catherine DeVrye, customer service motivational speaker and author, believes business success and fitness go hand in hand. Her latest book discusses these issues, blending business advice with motivation by example. The chunky paperback contains 52 chapters, each headed by a quote, providing a 10-minute read for every week of the year in the form of bites of wisdom to motivate employers and employees.
READERS
Like a pack of Tim Tams at a hormonal time of month, I couldn't get enough and finished the entire pack-or in this case the book!
I did manage to grad a few free moments during the Christmas break and I got so absorbed I read it in one foul swoop! I thought as you suggested that to read a chapter a week would be a good idea, but so much for that.
So many pertinent thoughts and very applicable to my professional and personal life
'The book is beyond superb. It can only have what it's got because it has been written by a ''woman who has led an absolutely fascinating life!'
It's a magical book. Both thought provoking and entertaining.
It's full of so many home truths and so much common sense that I hereby commit to regularly skim through the chapter headings as reminders. You've really hit the nail on the head for today's lifestyle – and I'm not even in the corporate world.'
I took '"you" with me to New York last week and spent a lot of time with you on that long flight. I really liked the story about the hotel in Perth and the hot lemon and honey drink that they gave you. It must have been quite an experience writing that book since you included a lot of personal comments and really opened up about your personal life. My copy of Hot Lemon and Honey is already becoming well worn – like a good friend.'
'Your book is good medicine. It is good reading
'It is truly an outstanding publication.I particularly liked the way you included references to other writers who have had something to offer along the path of personal enlightenment.
You inspired me to make a list of health aims.
'Your book ' Hot Lemon and Honey' has been a joy to read over lunch each day, giving me the lift I needed to keep me "on the road to success". Thanks for a great read. Looking forward to your next "brew".'
I am enjoying your words of wisdom, and hope to share them with my colleagues at work. As school teachers we are currently facing great changed in education.'
'I think I had said to you that in the short time of reading your book on the flight it has "cleared my head of job related congestion: and helped me to come to a decision that I had been mulling over for some months. I am in the process of negotiating a new position at the moment and hopefully will be able to pass on your recipe of Hot Lemon and Honey to others whose inner self needs some nurturing. I often go back to the book when I start to feel a little low, when thing do not seem to be moving as fast as I would like them to and give my self that little boost of enthusiasm. As your friend Sir Edmund Hillary says, "It's not the mountain we conquer but ourselves.''
it conveyed something that is very useful for my own life at the moment.
'Congratulations on your new book. You are definitely onto a winning formula. I have bought books on quotations before as they appeal to me but your idea of discussing them and including interesting stories only makes them more appealing in ways we can all relate to.
'As I sit at the table after dinner drinking my Tetley's Lemon and Honey t-bag drink, I couldn't think of a better time to drop you a line-great book!
'Thank you so much for writing 'Hot Lemon and Honey.'
'Have been busy reading your book at night during my last two trips, on the bus that sort of thing, haven't finished it yet, but don't want to. Very good book
…great short chapters, great quotes, as a matter of fact I have just quoted one to a friend in Oz
Over the past 3 years I have read many motivational books, poems, quotes and attended a few courses. Learning to appreciate such things has changed my life in so many ways and I admire such people as yourself that choose to share what they have discovered themselves…if you are ever in the office, I would love to meet you
'I am enjoying "Hot Lemon & Honey". I linked a recent experience with some of your thoughts and have emailed to mining industry colleagues worldwide.
'What I like about the book is it's simple style and it's friendly disposition. It's one of those things you can't fake in writing. Many of these types of books tend to be very cold and clinical and tell you how to achieve rather than invite you to do so.
'I received the book and am half way through it (two or three chapters a night).
I'm always jealous of people who tell us stuff that we all knew but never think about. And I hate people who can convey plain common sense in a simple way.
My parents borrowed your book and it looked interesting so I read it. It was neat and I thought it had a lot of cool inspirational quotes
I thought that your two books would be an excellent theme for my Thinking Health Bulletin. Attached is my next proposed article, which I would like you to read first to make sure that it is OK with you.
Ten days ago at Inverloch, I started reading THE book and literally didn't put it down until the end. Congratulations on a fine work. It is stimulating, sensible and humorous, all in all, a great read.
enjoyed the personal references, which somehow add a touch of everyday reality and common sense. The business content is always at the core and I certainly picked up a few pointers, which will help our business improve.
thoroughly enjoying your book. I'm tending to take the slow option that you have suggested - ie reading one chapter per night so it's taking me a while. It's funny - as I'm feeling so snowed under at the moment as I take on a new job (which starts on Monday) I read your book and it is just the support I need - such as we never have enough time in our days to get through everything and finish our 'to do' lists etc etc. It's nice to know that others feel the same as me!
'Just finished reading your new book last night and wanted to drop you a line. I have been doing a lot of thinking lately about life, love and career and have to tell you that it was a really good read for the state of mind I have been in. Thanks for the insights - and for making a difference. Keep in touch.'
The title and cover design are excellent. These arouse curiosity and are likely to tempt the browser to pick it up to see what it is about. In fact that was a chance visitor having a cuppa did. She saw it on our dining table, picked it up and started checking it out chapter by chapter. Her associate, my nephew, my wife and I were left to carry on the conversation. A good indicator because she is an intelligent business consultant.
Your overall presentation and structure are also excellent. The language is clear and simple enough for business people who so often lack an adequate grounding in
have only read it once and I shall take more time on it on my second read. Reading a book a second time is like watching a film a second time. It is amazing how much you miss first time around.
so full of wisdom and insight. I congratulate you on your achievement.
couldn't put it down last night, have quoted you today in our staff meeting and emailed a couple of thoughts to friends and my boss!'
Following your speech, I forked out my however many dollars (don't remember now but it was money well spent) for your book "Hot Lemon and Honey", which you kindly signed for me. It's still on my bookshelf back home but its messages have stuck with me for the 9 months and counting since I left Oz - most notably the sentiment (excuse me if these were not your exact words) "not making a decision is a decision in itself". I wanted to let you know how it has also touched my life in a personal sense, and to say thanks for that.'
'I have to say your book "Hot Lemon and Honey" is beside my bed and I am enjoying it very much. I tend to dip in and out of it, have a think, a re-read, and then put it away for a couple of days. I have ordered more copies to send to my daughter, best girl friend and my sister!
I am at week 11 of my 12 week University Term, and it was a bit of a pain barrier last week, and the book helped to put a few basics back in place for me.'
'I found out what the word 'restructure' truly means which is a way companies can get rid of staff, hence I was made redundant. The last 3 mths have been very difficult for me so I will take note of your website addresses for some 'motivation' and 'feeling good' prompts. I enjoyed your Honey and Lemon book - found some very good things to help me prioritise what really matters in this world.'
I have lent out your books to some junior sales people I'm looking after here. My kids love it too.
Absolutely fascinating. In fact one would know everything you tell us in such an easy and explicit way, but we are so stupid and always forget about the simplest things of life: To live today and be grateful about every second of the day. Thank you for reminding us again and again!

'It's my first time for me to read your book (In Indonesian version). It's such a good book from which I got many new concepts on service - one word that people keep on talking about. I transferred many of your ideas to our staff in the in-house training program I am conducting right now, which of course I combine with other concepts for enrichment.'
'I chose to get your advice since I expected a lady of your age to give a motherly advice to me and it was exactly what i expected from you. I would like you to present more columns in THE HINDU. I LOVE READING YOUR ARTICLES IN HINDU.'
I read a lot of motivation and positive thinking books and I picked yours at the library. When I got it home I thought I had made a mistake because it was work related. Not only was it very helpful from that point of view but also on a personal level too. I just thought I would write to thank you for your book and thoughts of encouragement. I admire persons like yourself and hope one day to be able to help others also just maybe not in the same way as you.
'I truly appreciate your personalising the books for my staff. I have given each of them this book to read over the holiday break as we truly are in a state of change, certainly a positive change, and I want them back in January with a fresh outlook on life and their chosen careers.'
Not sure if this email will ever find you however...I attended a presentation by yourself and whilst there received Hot Lemon and Honey. I am not a reader, not through lack of education however through other priorities. I was sitting in an aeroplane 2 weeks ago about to land and we were then informed we had to hold and wait as a runway at Sydney has been closed. "oh crap" was my initial response however after sifting through my backpack I picked up your book. Please don't get me wrong I enjoyed your presentation however as I usually do I judged the book by it's cover "Hot Lemon and Honey" and immediately the wrong thoughts conjured in my mind. Yes I know that you had told us that a lady gave you these when you were sick and therefore I knew where the name of the book had come from but........
Anyway I started reading the book in my ideal bite size chunks and much to my amazement I have now finished. I didn't read it over the 52 weeks primarily for the fact I wanted to read! WOW! Anyway I wanted to say thank you for playing a part in my life from afar.
It looks splendid and I have found the sections I've read so far both illuminating and fascinating.
I recently spoke with you at your book signing at Dymocks. I was the 'Quantity Surveyor' on my lunch break where I purchased your inspirational and calming book 'Hot Lemon & Honey'.
I would like to say thank you for the book as it is a source of comfort and puts a hard and sometimes annoying work day into perspective. Thank you again for your book and the insight and wisdom contained within.
I am writing to you by your first name because I almost feel as if I have known you for a long time - that is after I have just read your sweet hot-lemon-and-tea book. Congratulations - not the first and I sincerely hope not the last that you are to receive on it! What worries me though is that in Bulgaria (this is where I am from) your book has just come out -that is 5 years after its first publication. Still on the web site of the book I didn't find a second book having something to do with hot lemon and tea which made me feel I am not too late!
'Congratulations on an inspiring book!
As the Practice Manager of a medical practice in a small town, your advice is a relevant for me (and my colleagues) now as it was when I worked for an Multinational Pharmaceutical Company as a Sales Representative!
HARCOURTS REAL ESTATE
'It was a great read and I would love to order another one of your books soon. I keep your article "Hot Lemon and Honey" that was published in Sold Magazine taped up at my desk as well as gave it to all the staff. I find that the art of customer service has been lost by many people/organizations and I am a great believer in it.'
PETER DUNN REAL ESTATE
'Thank you for writing this wonderful book, Hot Lemon & Honey-how simple in a fashion life should be. Congratulations on all you are doing to improve others; lives.
CORPTECH – QUEENSLAND DEPARTMENT OF PUBLIC WORKS
Thanks for the e-book - it is a great read.
DEPARTMENT OF INDUSTRY & INVESTMENT BOOK CLUB
We have great feedback/stats on your earlier SmallBiz Book Club presentation.
WAGGA WAGGA REGIONAL FAMILY DAY CARE
'We are thrilled with your products and books.'
KIM RATZEL
'Over the years your books have been a source of inspiration and help to me and brought me a tremendous amount of success on the job.'.
IAN AND JULIE MACKEY
'Just read your article in this month's SOLD Magazine and it reminded me of the reason we are going to climb Kilimanjaro this Christmas. It was several years ago at a Real Estate that you described your life , passions and goal setting and the journey so far. So we have you to thank!!'
YAOWALAK BANTHEE
'I am inspired by your Hot Lemon & Honey. I seldom find a book that I very much enjoy reading. Hot Lemon & Honey is certainly one of the very good books that I have come across. Even though English is my second language, but I found it easy to read and understand. I am looking forward to read your other books and love to receive your Ezine-Subscription. Your Big Fan from Bangkok'
SKILCHEK
'I bought my Colombian au pair your book "Hot Lemon & Honey" for her plane ride back home. She wrote and told me how much your book inspired her to change her life when she returned home'.
BRIAN BRADFORD FIELDERS
'Loving the book. In times of challenge I find perspective is critical and I still feel privileged to remember your talk with great enthusiasm' Over a year later I think of your messages around customer service & appreciation-and thank you for your ongoing wisdom & inspiration'
GOOD SERVICE IS GOOD BUSINESS- SIMPLE STRATEGIES FOR SUCCESS'
– PRENTICE HALL (PEARSON)

AIM Mastering Management Books
'This radically updated edition of a past number one bestseller explains what these strategies are, with the aid of practical examples of both good and bad customer service, case studies written by winners of the Australian Quality Awards, and excerpts from a research study by AMR:Quantum'

Liz Burrows, Quality Assurance Manager-Blackmores Ltd
'A jargon-free short read for invaluable long term results….applicable to every organisation – large or small. No wonder it's a number one best seller.!'

Les Galbraith, Vice President, Corporate Travel, American Express International
'…well written and easy to follow. It will help you stay focused on what's important – your people and your customers.'

Karl Albrecht, author of The Service Advantage and Service America.
'This book by an Australian author clearly demonstrates that service excellence knows no global bounds.'
Newsletter of Australian Customer Service Association.
'Good Service is Good Business-7 Simple Strategies for Success is a celebration of commonsense. Early in her book, Catherine DeVrye combines strategy with goals: the statement "Turning common sense into common practise" is anything but common. It demystifies the secrets of excellent customer service by breaking it down into its most basic component – consistency.'
Retail Trade Magazine – New Zealand.
'A couple which stand out, and were documented in a book by Catherine DeVrye, Good Service is Good Business: Simple Strategies for Success, do the man the justice he deserves.'
Marketing News
'If you skip the somewhat sentimental introduction in which DeVrye recounts her teenage years and a gee-whiz tour of Alaska, you can find many gems of advice.
Plenty of practical, simple examples are peppered throughout, with questionnaires at the end of each chapter to motivate readers to start planning for better customer service within their businesses.
Useful stuff, in an entertaining, easily-digested read.'
READERS

Loved the video and book, I haven't listened to the CD's yet as I don't have a player in my car and am stretched for time at home at present. I definitely got value for money and am full of ideas.
'Once again, let me say congratulations on a good book. Good Service is Good Business is a great read, and how I wish everything in it could apply here in Asia.'
TONY GATTARI
'bought this book in a second hand shop-best low cost investment I have ever made- real gems of wisdom and common sense.'
TRANSOCEAN SHIPPING MYAMAR
To cut my letter short, this kind of thinking was born from your book. I always share to my staffs as well as other colleagues indicating page 118,paragraph 5 "ADD VALUE BY DOING THAT LITTLE BIT EXTRA".
THE CUSTOMER SERVICE ZOO
Australian Institute of Management – Tony Jollye
'Animals have evolved, survived and developed over many thousands of years. Conversely the life span of the average company is less that that of the average human being. It is likely therefore that within the animal kingdom there are change management, growth and adaptive instincts. Cathy DeVrye has used her incisive mind to identify a few pointers of interest from our zoological friends and to publish them as an amusing pot pourri of characteristics that good managers may well take to heart.'
Les Galbraith, Vice President American Express Business Travel Australia and N.Z
'The commonsense approach to leadership is an approach Catherine has taken over many years in her successful career. She has helped me to inculcate this same thought, leadership, and caring work environment into our team at American Express Business Travel Australia. This book is an excellent reference for those leaders working toward achieving the same consistent, thoughtful leadership necessary for today's demanding work life.'

Ben Dalton – Former Manager, Client Service Development Program Queensland Treasury.
'An incredibly innovative and effective way for executive managers to quickly understand and retain essential elements of client service.'
Peter Wiesner- Manager, Advertising & Sales Promotion Mercedes-Benz(Aust)P/L
'At times I have the impression that commercial society marches further into a service wilderness – a landscape of undefined standards, insincere attempts and that'll do traps. Cathy's approach to stimulate positive attitudes for excellent customer service by considering a 'walk through the zoo' is original as well as effective'

Liz Burrows, Quality Assurance Manager, Blackmores Ltd.
'….a lively jargon-free short read that will give long-term benefits in improving the quality of service in an organisation… timely and relevant!'
Dr Vern Harvey, Chief Executive, Credit Union Services Corporation.
'A quick 'must read' for all executive who think they understand customer service. The analogies at first seem simple, but Cathy has produced a very sound, up-to-date, instructional tool on the service ethic.'
Sam Corbett, Managing Editor, Monash Mt Eliza Business Review
'To be successful in business you must know the importance of customer service. To anyone wanting an edge on their competitors, I recommend this book, written in an effective and entertaining way, highlighting the key elements of good customer service.'

Bruce Ingrey, Ray White Real Estate
'The concept of a zoo as an analogy for customer service is appropriate. For many of us, understanding the need and wants of our customers is as foreign as understanding the behaviour of the zoo animals. Cathy DeVry's book opens the gate at the zoo for those of us who are dedicated to customer service but are unsure how to deliver it.'

Kylee Gardiner, Training Consultant, Optus Communications
'Cathy has a very easy, open and natural style of writing that makes this book extremely easy to read….it approaches the subject in a fashion that is easily compr